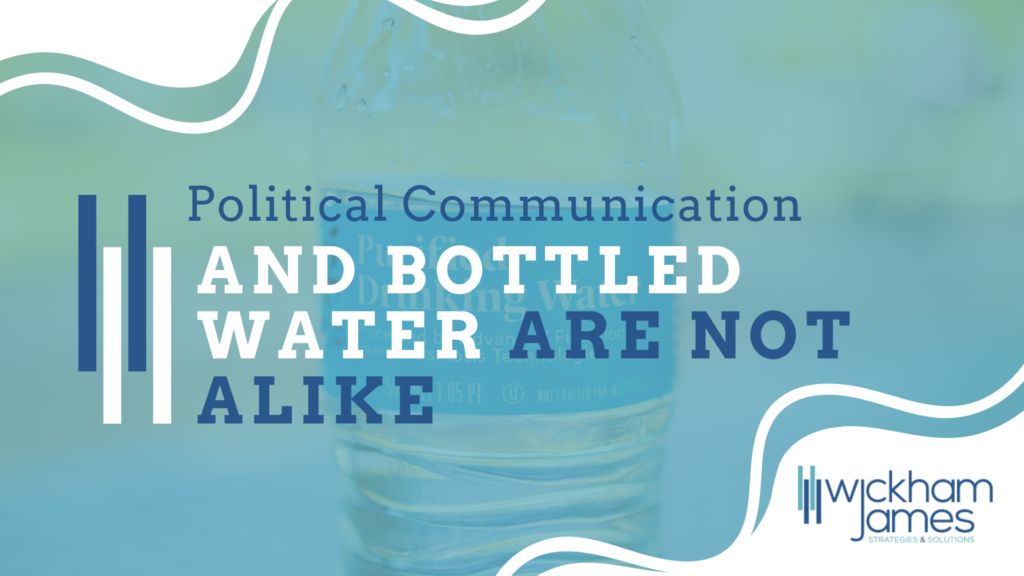 From where we sit these days, we're often asked what we think about different political campaigns. Who will win this race or that race, will a ballot measure pass or not, and what factors influence the way voters feel about a certain issue are all questions that tend to come our way.
Our team won 16 out of 18 elections in just eight years, so we definitely have some thoughts on what it takes to win at the ballot box (and how to throw an election night party).
One important factor to keep in mind about political campaigns is that political communication is different from branding and marketing. Influencing people to vote a certain way, or to feel a certain way on a contentious public policy issue, takes a different approach than influencing a consumer to buy one brand of bottled water over another (we're pro water, by the way).
Here are a few tips to consider if you are involved in a candidate campaign or an issue campaign, or may run for office yourself one day:
Agenda Setting
Broadly speaking, agenda setting describes the influence that individuals, groups or institutions, like the news media, has on the public's perception of which issues are most important. Effective political campaign operations either use the news media for agenda setting purposes or they figure out how to work around traditional media outlets to promote their own agenda.
Public Policy Nuts and Bolts Versus Winning Campaigns
Policy wonks will hate us for this, but in order to win a campaign, you have to distill public policy issues down to the salient points that are most digestible to your audience. You have a twelve-point plan to address climate change? Fantastic! Narrow down that plan to three big ideas that you can effectively communicate to voters. Once you're elected, then implement your twelve-point plan within that frame.
Talk To The People Who Can Vote For You/Your Issue
This sounds simpler than it is. In political endeavors, human nature leads us to naturally gravitate towards people who know us, like us, and agree with our leadership vision. However, the electorate includes folks who may not know who we are (or care), may not share our vision, or agree with our opinion on a policy issue. Effective political campaigns manage three different audiences:
True believers – the voters will vote with you no matter what
Undecideds – they aren't there yet but are persuadable
The hell nos – they will never vote for you no matter what
Each of these audiences require something a little different, but none can be completely ignored. True believers must be prompted to cast their ballot (many people feel very strongly about a candidate or an issue but fail to actually cast a ballot), undecideds need to be persuaded, and the hell nos should be isolated.
Additionally, effective campaigns spend as much money as possible to communicate strategic messages to targeted voters. Billboards, for example, can raise awareness of an issue or a candidate, but they are not part of a targeted strategy because it's impossible to know if every vehicle that drives by the billboard is a registered, likely voter. A more direct and personal touch is needed to drive your voters to the polls.
Every political campaign is different, but three ingredients they all need to be successful are discipline, strategy, and vision.
Need help with a political campaign? Contact us here.